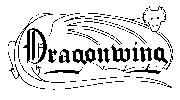 Index of Columns
If you've visited this page before, you'll notice that many of the articles originally listed here have disappeared. That's because they can now be found in The Pavilion Book, usually in a greatly expanded and updated version. However, we've left some of the most popular ones here as a service to our visitors.
Articles on Tentmaking
Getting the Biggest Bang for your Buck
An update of an article John wrote for Tournaments Illuminated a few years ago.
An article by Steven Peck on how he designed and made his own tent.
A look at the design process
sewing a simple but versatile sunshade.
How other tentmakers have solved the problem of structure.
The lowdown on sewing machines and workspaces
Some Thoughts on Spoke Hub Design
-- Intended as an information sheet and ordering guide for buyers of our pre-made spoke hubs, but there's a lot of information on making your own from scratch.
A Better Joint for Center Poles and Ridge Poles
--And How Makes One-Person Set-up Possible

Now fabrics differ, and how to choose what's right for your design

The mystery of types and grades of canvas explained

The mechanics of putting cloth together

Staying Connected to terra firma with the right ropes and stakes

When stark, bare white just isn't good enough anymore.

A look at how others have improved the looks of their tents.
Tent Maintenance
Adjustments that make your tent work better and last longer
When good tents go bad, here's how to make them good again
How to Wash your Tent
John takes on a severely mildewed tent, tries out a number of remedies, and tells you which ones worked, and which ones didn't.
-- A caution about manila ropes, extending rope life, and no-sew fabric repairs
An overview of products and techniques
The Art of SCA Camping
A better way to set up your tent, especially in winds

An article contributed by the West Kingdom's foremost authority on the subject

A decidedly non-period but simple and convenient way of getting your food cooked while you're playing

What to know when you get that trailer to haul your camp gear

in which Master Bedwyr Danwyn explaines some of the tricks he's learned over the years

in which John explains some methods for giving your encampment a bigger part in your historical re-enactment activities
Camp Furniture and Accessories
Complete plans for the best fire pit we've seen.
Plans and construction hints for a stool based on period sources.
A roomy chest that doubles as a camp stool
A lightweight feast table that packs flat
Research and Ruminations on Historical Tentage
Some speculation on period tent frames.
Details of Period Tents
Interpreting Pictures of Period Tentage
A few period examples of painted designs
How to find something, after you've given up looking for it.
Miscellaneous Articles
An article not about tents, for a change.
Something else not about tents, for a change
for all you beginning (and intermediate) luthiers out there
An article I wrote years ago about a free-form radio station, now defunct but whose spirit lives on...
How I Got Started in Tentmaking
If you have any comments on the above columns, or would like to suggest a topic for future columns, look up our Contact page.
---